Client story:
"Gardenvity"
A fast-growing international e-commerce company founded by Lithuanians, specializing in premium outdoor hot tubs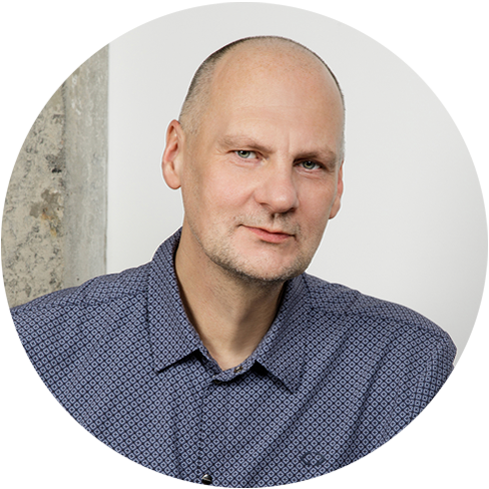 Algimantas Stankevičius
"Gardenvity" CEO of Gardenvity
Email marketing is both an art and a science, and the team at NFQ.email truly excels at it. We collaborate weekly, refining our marketing strategies and uncovering nuances that align with all our communication channels.
The return on our email marketing investment was evident within the first month. One in ten newsletter subscribers has made purchases worth thousands of pounds. And just a few months into our partnership, we've hit conversion rates that many in the industry chase for years.
Key services provided:
Subscriber base strategy and growth, along with database upkeep
Automated email sequences like Welcome, Cart Abandonment, Order Confirmation, and Feedback setup
Development, creation, and management of newsletter communication strategies
SMS channel integration
Consulting on technical, strategic, and content aspects of email marketing
Email solutions sparking a breakthrough in the global market
Having sold hot tubs through partner networks for a long time, Lithuanian entrepreneurs ventured into the UK market with Gardenvity, their new online store.
Their niche industry know-how led them to explore diverse communication channels, including email marketing. That's where we, the seasoned experts at NFQ.email, stepped in.
Our challenge was cultivating a channel without an established e-commerce foothold or subscribers and promoting high-ticket products – a task easier said than done
Working hand in hand with Gardenvity and our partners, we took care of all channel intricacies from day one. Our team's IT expertise also played a pivotal role in refining their online store.
After a successful market debut, we helped localize solutions for other countries, leveraging email and SMS channels. We strategically aligned all these efforts with the broader marketing funnel..
The Gardenvity journey stands testament to the enduring power and relevance of email marketing.
In less than a year, we gathered a four-digit subscriber base, with nearly 12% converting into buyers.
Today, our tailor-made solutions, combined with other marketing avenues, are driving robust sales in the UK, Germany, France, and beyond.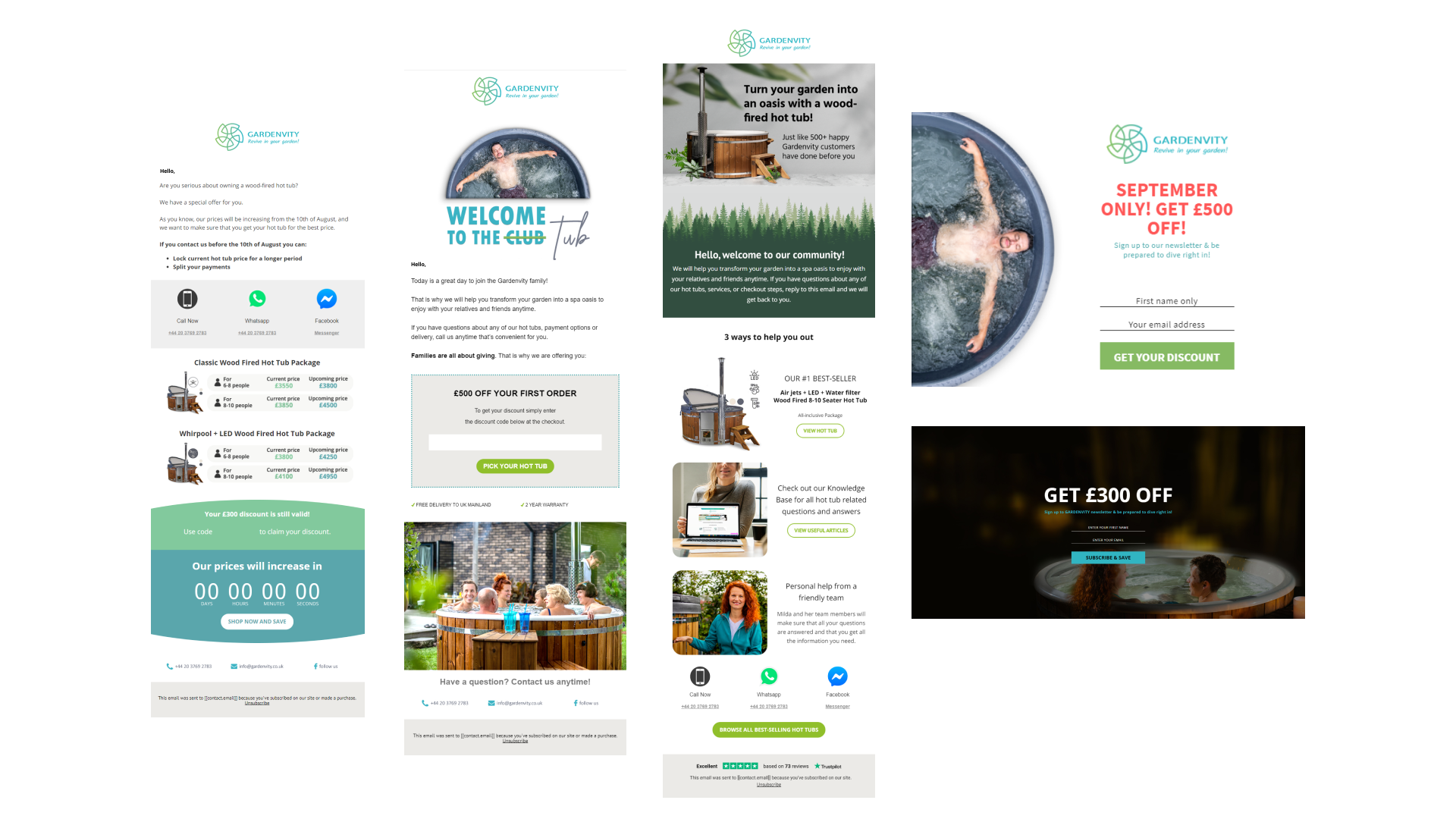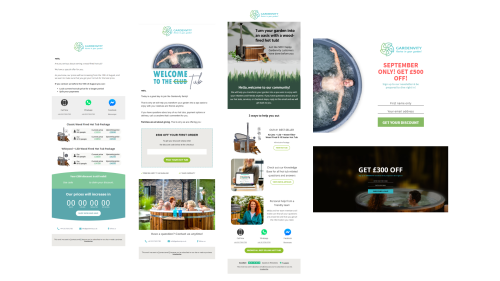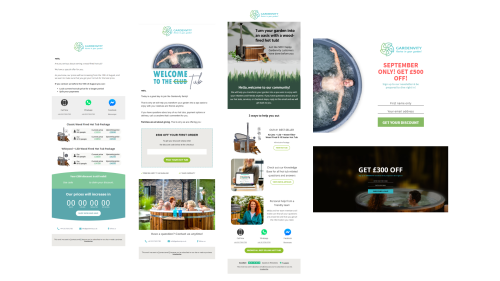 Noteworthy results and insights:
Email marketing has been a game-changer for Gardenvity, serving as the primary communication and sales channel.
A snapshot from a random month revealed that email automation alone fueled 56% of their e-commerce revenue, with newsletters accounting for 15% of this total.
Gardenvity's 10-email welcome series, tailored for high-value products, aims to educate potential buyers, showcase their offerings, and drive sales. This approach underlines our belief: email strategies should be custom, not cookie-cutter, always prioritizing value and brand essence.